Overview
Explore the structure, life cycles, ecology, classification, and evolutionary relationships of 4 major lines of fungi: Chytrids, Zygomycetes, Ascomycetes, and Basidiomycetes. Emphasis is placed on adaptations and reproductive mechanisms. DVD includes an illustrated PDF teaching guide. Close-captioned. 2004.
This item is only available at Carolina.com.
Carolina's Biological Media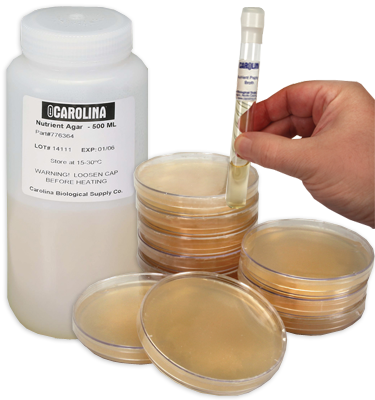 No Backorders Here—Get the Media You Need Now.
Select quality media products for the application you need.
Variety of options—bottles, plates, tubes, and dehydrated media
Fresh, sterility tested—in stock & ready to ship
Free of antibiotics, pesticides, and other chemicals
Vast selection of microbiology supplies and cultures available
Order now, ship later